These courses and certifications are your guiding lights in a world where financial markets can sometimes resemble a maze of numbers and terminology. They break down the intricacies of stock trading into digestible, practical lessons, ensuring you don't just understand the concepts but can also apply them effectively.
So, whether you're a newcomer with dreams of financial success or a seasoned investor looking to sharpen your skills, let's embark on this journey through the top 7 stock trading courses and certifications, prioritizing clarity and simplicity.
1.Investopedia Academy
Investopedia Academy offers a range of online courses designed for beginners and experienced traders. These courses cover technical analysis, fundamental analysis, and options trading. They are renowned for their practical approach and easy-to-understand explanations, making them a great starting point for anyone looking to dip their toes into stock trading.
Investopedia's courses often include interactive quizzes, video lessons, and practical examples. They equip you with the knowledge and tools to make informed trading decisions. Whether you want to understand stock charts or dive into advanced trading strategies, Investopedia Academy has a course for you.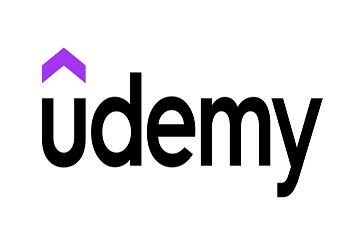 2.Udemy
Udemy is a treasure trove of stock trading courses with various options to suit your needs and budget. These courses are created by individual instructors, which means you can find diverse teaching styles and approaches. Topics range from technical analysis and day trading to value investing and algorithmic trading.
The beauty of Udemy is that you can read reviews and watch free preview lessons before committing. This allows you to choose a course that matches your learning style. Certain classes also provide certification upon finishing, which can enhance your resume.
3.Coursera
Coursera has you covered if you're looking for courses from top universities and institutions. They offer a range of stock trading and investment courses, including the famous "Financial Markets" course by Yale University. These courses are typically more structured and comprehensive, making them suitable for those who want an in-depth understanding of the stock market.
Coursera courses often include video lectures, assignments, and peer-reviewed assessments. While you can audit many classes for free, paying for the certification can add credibility to your knowledge. Plus, you can learn at your own pace, making it accessible for working professionals.
4.CFA Institute
The Chartered Financial Analyst (CFA) designation is a highly esteemed finance sector qualification. To embark on your journey toward attaining CFA status, consider enrolling in the CFA Institute's Investment Foundations Program, which marks a promising starting point.
This program entails completing a series of examinations and fulfilling experience prerequisites. This program provides a solid foundation in investment principles and ethics. It covers essential topics like risk and return, financial markets, and investment instruments. The CFA Institute's unparalleled reputation makes this program a worthy investment in your education.
5.Online Trading Academy
The Online Trading Academy offers a comprehensive approach to stock trading education. They provide courses for traders of all levels, from beginners to experienced professionals. What sets them apart is their focus on hands-on training, with live trading sessions and access to experienced instructors.
Their Core Strategy Program covers technical analysis, risk management, and trading psychology. They also offer specialty courses for specific trading styles, such as Forex or futures trading. If you prefer a structured, mentorship-based approach to learning, the Online Trading Academy could be a valuable resource.
6.Warrior Trading
Day trading is a unique style of stock trading that requires a specific skill set and strategy. Warrior Trading specializes in day trading education, offering courses that teach you how to trade stocks actively throughout the day. Their courses cover everything from chart patterns and risk management to building a trading plan.
What makes Warrior Trading stand out is its community aspect. They provide a trading chat room to interact with experienced traders and get real-time insights. Warrior Trading is a valuable resource if you're serious about day trading and can handle the fast-paced nature of this approach.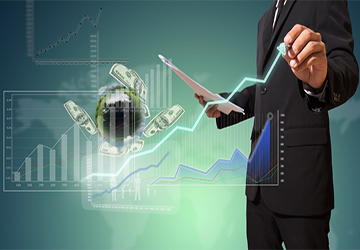 7.StockCharts Technical Analysis Certification
Technical analysis is a critical tool in stock trading, and StockCharts offers a dedicated certification program. Their Technical Analysis Certification covers the basics of technical analysis, including chart patterns, indicators, and oscillators. It's a self-paced program that allows you to learn at your convenience.
Upon completing the certification, you'll have a solid grasp of analyzing stock charts and making informed trading decisions. While this program doesn't cover broader investment strategies, it's an excellent choice for those who want to master the art of technical analysis.
Applying Your Knowledge: Putting Your Stock Trading Education to Work
You'll be armed with valuable knowledge and skills after completing a stock trading course or earning a certification. However, the real test lies in applying what you've learned to make informed investment decisions in the stock market. Here's how you can put your education to work effectively:
a.Develop a Clear Investment Game Plan
Initiate the creation of a well-defined investment game plan. Consider your financial objectives, comfort with risk, and the time you're willing to invest. Are you focused on quick gains or long-term wealth accumulation?
Are you inclined towards cautious investments, or are you open to embracing more risk for potentially higher rewards? Crafting a lucid strategy will serve as your compass when making investment decisions.
b.Begin with Modest Steps and Foster Variety
Commence your investment journey with a modest portfolio allocation, utilizing the newfound knowledge. Emphasize diversification as a crucial aspect of risk management by distributing your investments across a spectrum of asset categories, including individual stocks, ETFs, and mutual funds.
Diversification acts as a shield, guarding your portfolio from the repercussions of underperforming investments.
Conclusion
Achieving success as a stock trader necessitates an ongoing commitment to learning and practical application. These stock trading courses and certifications equip you with the essential knowledge and competencies to confidently navigate the stock market.
While these courses can provide valuable insights, real-world trading experience is equally important. Practice with caution, manage your risk, and never stop learning.